Bathroom Remodeling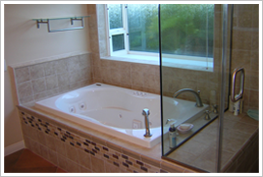 If you are thinking of upgrading your bathroom by going for a bathroom remodeling, then you've come to the right place. We at HomeTop Construction and Design Inc. have variety of bathroom remodeling design ideas for your needs and requirements. We can remodel your bathroom in accordance to your requirements and budget. Our unique designs will enhance the appearance and value of your bathrooom remodeling design project.
Check out our other services:
New Home Construction
Kitchen Remodeling
Architecture Design
Room Addition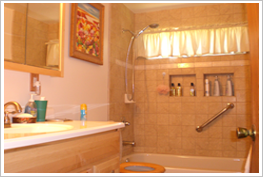 Please call us to get a professional house remodeling service.
Call Us at 1-800-405-8533
or complete our online service request quote for a free estimate.
Once you fill out our online request form, a HomeTop Construction representative will get back to you within 24 hours and get you set up with a free design consultation and quote.
Our Service Areas: