Welcome To
Home Top Construction & Design INC.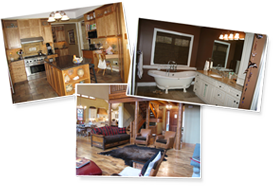 We welcome you to the home of home-tops. The home of roofing materials, designs, and constructions. We provide you affordable and quality roofing services, and we have proven over the years to be the best at what we do. We have served the residential roofing needs of private families, and the commercial or industrial roofing requirements of corporate entities. However you want your roofing designed and constructed, we are the go-to guys to help out. Our technical expertise and portfolio speak for us, and you can check out our galleries or speak with an agent before getting started with us.
At MyHomeTop, we do more than roofing designs and constructions; we are also experts and professionals at all types of residential and commercial building services. We do architectural designs and constructions, home renovations and remodeling, electrical wiring and lighting, new home constructions and room additions, kitchen and bathroom resurfacing, tiles and flooring, patio covers and vinyl sidings, solar energy panels and greenhouse constructions, and general home repairs and installations. We also do commercial offices layouts, office cabinets, office safes and deposit boxes, and tenement buildings among others. Our services are affordable and prompt, and we deliver quality results within deadlines and budgets.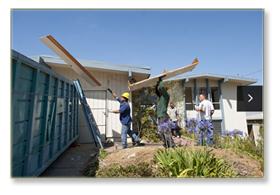 U.S. NEWS
June 27, 2013, 9:30 p.m. ET
www.online.wsj.com/article
High Luxury Real-Estate Flippers
High End House Flips: Foreign buyers and executives from other industries, chasing big returns, get in on the act of real-estate flipping. Popular before the housing bust, house flipping where a property is bought, renovated and sold quickly to make a profit is seeing a comeback nationwide. Here, construction workers prep a house in Rancho Palos Verdes, Calif., so it can be renovated and sold.