Demolition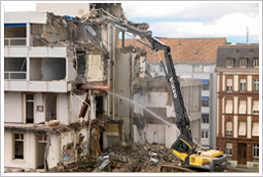 Home Top Construction Inc., is a one-stop shop for demolition services. We have years of experience that enable us to understand and anticipate our customers' needs before they do. Whatever your demolition requirements are, Home Top Services can do the job best.
Most important demolition services are not all that we do. When you call Home Top with a demolition project, our top priority is to ensure that you are 100% comfortable with the entire demolition process. At Home Top we will help you to understand the steps needed in order to get the job done right.
You do not need to worry about anything! We will handle all your demolition requirements and planning.
Home Top Construction Inc. demolition services will walk you through the demolition process, making it as simple and hassle-free for you as possible. We have the experience, qualifications, and professionalism to handle all your demolition requirements.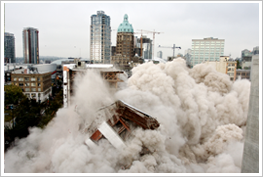 Because of our years of experience dealing with different types of demolition service situations enables us to anticipate and guide you through the minefields of federal and state-required procedures, environmental issues, salvage value options, utilities shut down, parking lot removal and the numerous of other little facts that may not be apparent in the demolition project at first.
Check out our other services:
Bathroom Remodeling
Kitchen Remodeling
Architecture Design
Room Addition
House Remodeling
Please call us to get a professional roofing installation.
Call Us at 1-800-405-8533
or complete our online service request quote for a free estimate.
Once you fill out our online request form, a HomeTop Construction representative will get back to you within 24 hours and get you set up with a free design consultation and quote.